Some might wonder, "Where did he get that item? It's not in the Custom Maker?". Wonder no more, as I will now give you a complete guide as to where to find these unique NPCs and get a chance to acquire the items that they offer.
First, the beginner-friendly, Moonlight Flower Hat. To find Moonlight Flower, first warp to "pay_dun03 242 77". If the server is in Day Mode, you will find her there and she will give you the requirements for her hat. She also requires the player to kill 1 Moonlight Flower. Since I killed at least 1 Moonlight Flower before coming here, it didn't appear in her requirements. But if you haven't killed Moonlight Flower, it will be one of her requirements.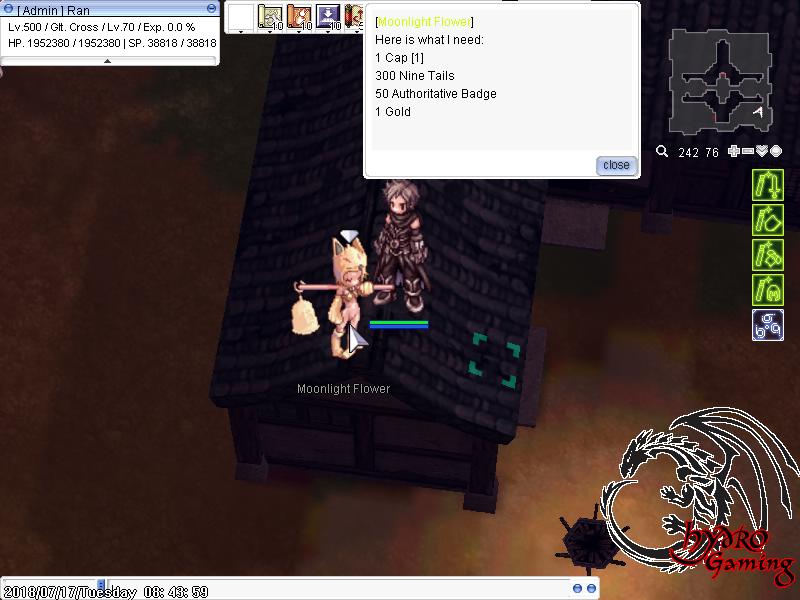 However, if you come at this area around Night Mode, you will not find Moonlight. She will then "transform" into Cat O' Nine Tails. During this time, you will have the opportunity to make her hat.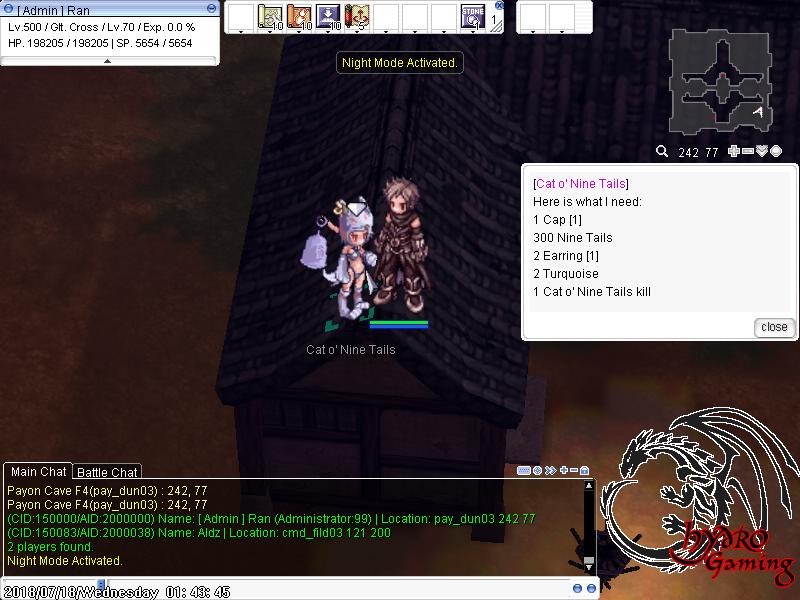 Since I haven't killed Cat O' Nine Tails, it appeared in my quest requirements. Once you killed one, that quest requirement will disappear.
Moonlight Flower Hat: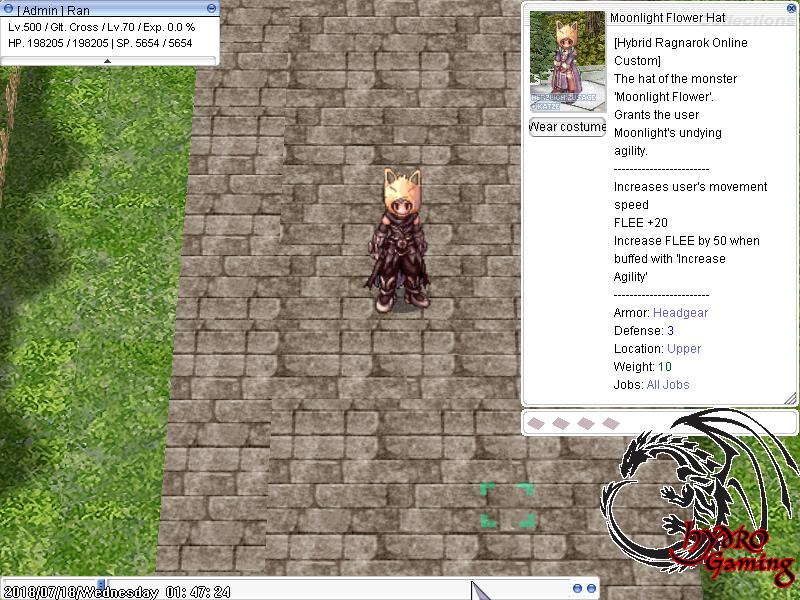 Cat O' Nine Tails Hat: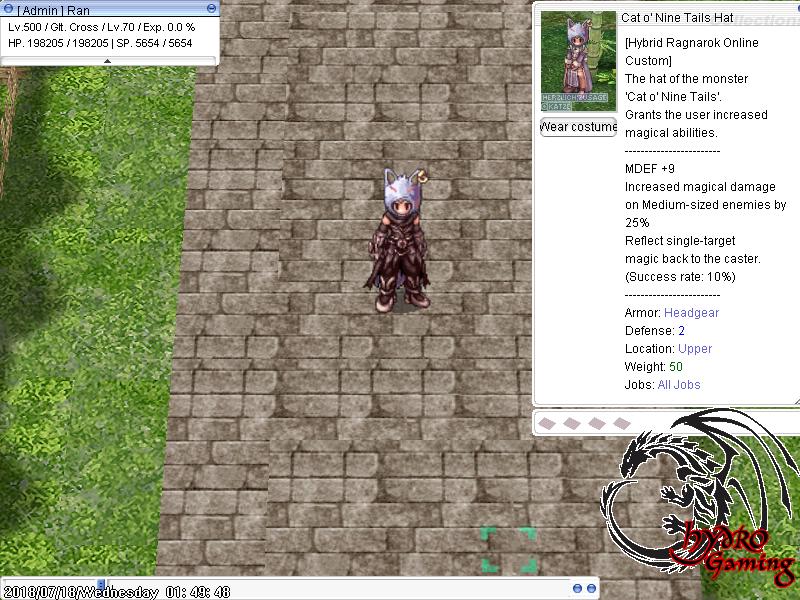 Last edited by [ Admin ] Ran on Wed Jul 18, 2018 2:13 am; edited 2 times in total